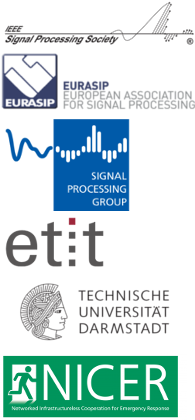 The Summer School will be held at the historic hotel "Zum grünen Kranz", located in the historic city center of Rüdesheim am Rhein, Germany. Rüdesheim is a picturesque winemaking town in the Rhine Gorge and thereby part of the UNESCO World Heritage Site.
The venue can be reached by car (45min) or train (80min) from Frankfurt Airport. It provides a seminar room and all necessary technical equipment. Accommodation is available on-site. The hotel at which the summer school will be held provides affordable accommodation for students. Up to 40 students can be accommodated in shared and double rooms. The price per person and night has been verified to be 34€, including breakfast and taxes. It is also possible to have dinner on-site. The combined rate including breakfast and dinner is 47€ per person and night.
Lunches (soup, pasta, regional cuisine, salad etc.) including soft drinks, coffee breaks (including cookies, cake and fruit) are included in the registration fee.
Bingen ©iStock.com/Mo-Jo-Lo

Medieval castle "Ehrenfels" ©iStock.comvora

Rüdesheim ©iStock.com/instamatics

Temple in the vicinity of Rüdesheim ©iStock.com/cmfotoworks

Medieval castle (source: http://www.gruenerkranz.com/)

"Grüner Kranz" (source: http://www.gruenerkranz.com/)
Previous
Next
Go to picture 0

Go to picture 1

Go to picture 2

Go to picture 3

Go to picture 4

Go to picture 5